Our Anxiety Gift Pack will help alleviate any stress you are having! You get a Hempzilla CBD Shot, BMH: Gummies W/ Melatonin 15MG / 4 PCS, Green House CBD: 50mg Vapable Tincture, and Creating Better Days:CBD Syrup, for one low price!
Hempzilla CBD Shot
Experience the Deep Fresh Chill with Hempzilla CBD Shots!
Made from the highest grade and quality CBD obtainable
Hempzilla CBD is sourced from non-GMO crops grown without pesticides, herbicides, or insecticides. Environmentally Friendly Extraction Process
State-of-the-Art Laboratories
Quality Assurance via Third Party Analysis
Gluten Free and non-GMO
ZERO THC means its legal in all 50 states and will not fail drug tests
Supplement Facts:
1 Tube = 18 ml, Serving Size per Container: 1
Ingredients
Hempzilla CBD Proprietary blend, L-Theanine, Heneplex anhydrous HEMP oil extract (standardized for cannabinoid and terpene content). Other ingredients: filtered water, non-geo erythritol, natural flavors, stevia leaf extract.
BMH: Gummies W/ Melatonin 15MG / 4 PCs
Blue Moon Hemp gummies pack a plethora of robust wellness benefits and are a perfect way to enjoy CBD on the go. These come in a mixture of your favorite Blue Raspberry and Passion Fruit flavors, infused with melatonin which is known to help relax the body and has been known to aid with sleeping problems.
CBD possesses the therapeutic benefits connected with THC without disorienting psychological elements.
These Gummies are a 4 pack of 15mg of CBD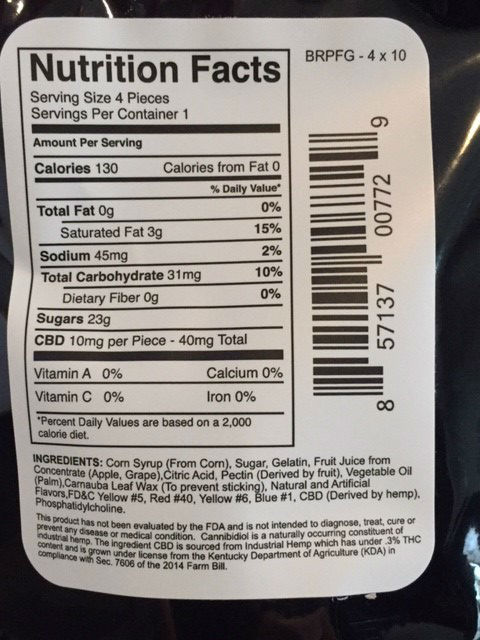 Green House CBD: Vapable Tincture (50mg)
Delivering the effects you desire. Offered in four different strengths (50mg, 250mg, 500mg. 1000mg) Green House is guaranteed to satisfy your senses. Green House's liquid is completely emulsified. That means NO clouds, NO particles, and NO oil swirls. A tried and tested quality product to the exact strength listed on the the bottle, they use 99.9% CERTIFIED PURE CBD Crystal Isolate.
Flavors: Polar Solar, Solar, Harvest
Polar Solar:
Everything you love about the crisp fruit and melon bite of Solar with a kick of menthol.
Harvest: Harvested and cured Madagascar vanilla beans accent home-made custard cream in this concoction. Pure and perfectly-balanced, this flavor profile is smooth, sweet, and soothing.
Solar: Inhale and unwind on a warm Summer night. Enjoy the fruits of the harvest with a delicious blend of sweet nectarines, ripe watermelon, and luscious acai berries.
Directions: Apply one full dropper (~1 milliliter) of liquid under the tongue or add to your tank or other vape device.
Ingredients
99.9% CBD Crystal Isolate - USP vegetable glycerin - USP propylene glycol - Natural and artificial flavors
Creating Better Days: CBD Syrup
Relaxation and sleep assistance night time syrup infused with 75 mg of CBD and 10 mg of Melatonin.
Melatonin helps maintain normal sleep patterns to promote a more restful, tranquil sleep and improved overall health.
Flavors: Grape, Sour Apple, Cherry, or Blueberry
Ingredients:
Sucrose, natural flavoring, propylene glycol, cannabidiol , melatonin
Creating Better Days Isolate Labs