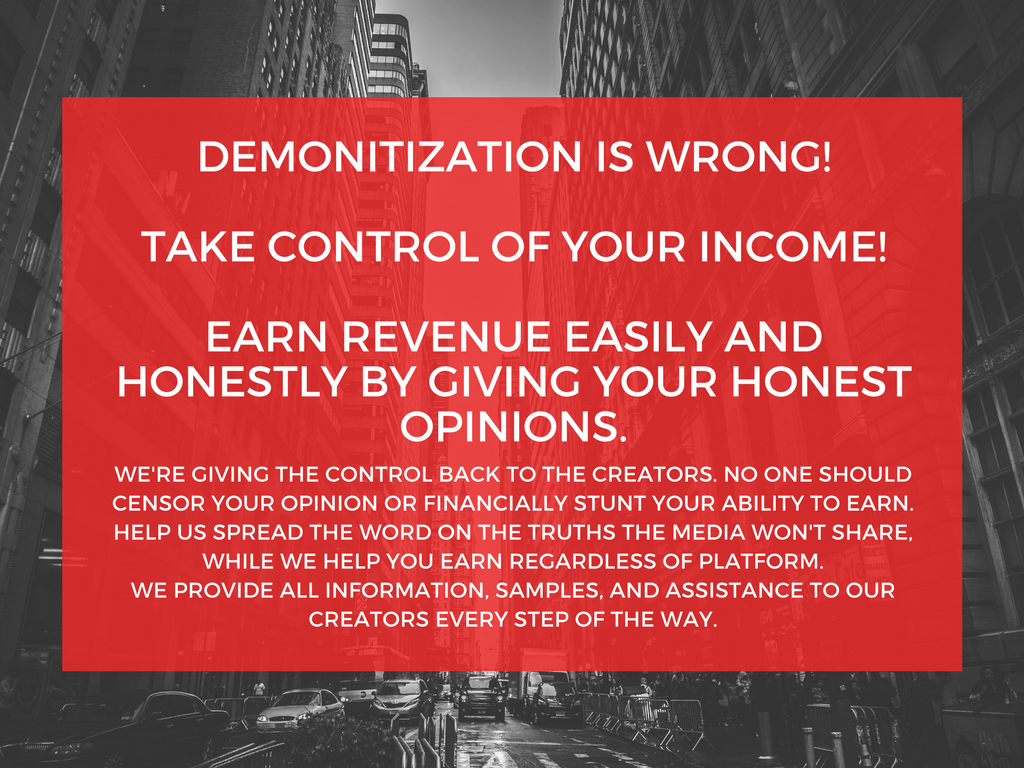 We Put the Control Back in Your Hands!
Are you a content creator being hit with strikes or demonetized on Youtube?
Is Youtube's new algorithm and daily bias beginning to cause financial strain on you and your channel?
Do you have a large following and platform but not sure how to continue without becoming "ad-friendly?"
Known for being honest and telling the truth to your fans and not looking to change their opinions of you?
Believe in free speech?
Do you support the legalization of medical marijuana and use of hemp and cannabis to heal the sick?
Do you host a show, channel, blog, or popular social media page looking for new sponsorship opportunities?
If you answered YES then we might be able to help you!
Introducing...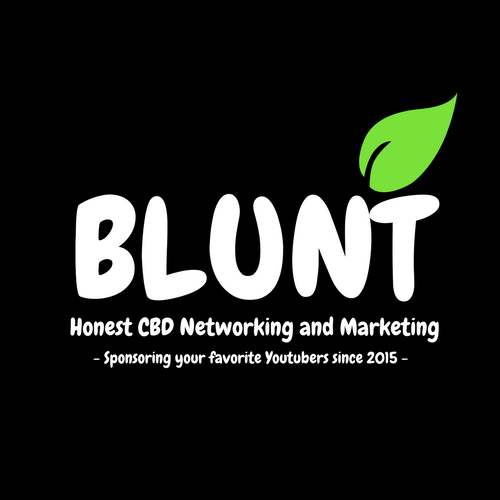 BLUNT is an HONEST Option
to CBD Networking and Marketing
What does

BLUNT

do for you? The creator?
BLUNT is a play on words.
Obviously a blunt is a cigar paper filled with marijuana, the industry we stemmed from.
However, when referring to a person (such as a influencer) the dictionary defines blunt as an adjective meaning uncompromisingly forthright. All of our creators are incredibly blunt and honest, especially with us.
We rely on our creators to be our bridge to the public. We expect them to give us honest reviews, important feedback and opinions because with over 75 brands, we don't have time for bias. The industry is sadly tainted by scams and snake oil companies. We not only collect labs, but samples as well.
Our BLUNT Sponsored Influencers will receive samples from new companies for review, creating more content for that creator. BLUNT Sponsored Influencers will receive sample packages at random intervals and it is up to them as to how they review, display, or advertise said product... AS LONG AS THEY DO SO. BLUNT Sponsored Influencers will be the first to try new brands and to sample new, original CBD creations by in house brand Hemperpedic. BLUNT Sponsored Influencers will be our most trusted and most active spokespersons. Along with income, BLUNT Sponsored Influencers will receive samples, products, coupon codes, discounts, and even obtain income on their very own merchandise shop if they don't have one already. We design and print merch just for you, with your designs and final say on what's created for your store, hosted on our platform, and you earn each time something is sold. No minimum order quantities or warehouse needed!
BLUNT NETWORKING provides sponsorship, partnered ad shares, affiliate marketing and more! There's something for everyone. Join our honest family today and be a voice in the CBD community.
Interested?
Apply Below!